Free delivery and get 10% off with code NOV23 on all e-Commerce orders above £10 (excl. VAT)
Only valid until 30th November at midnight.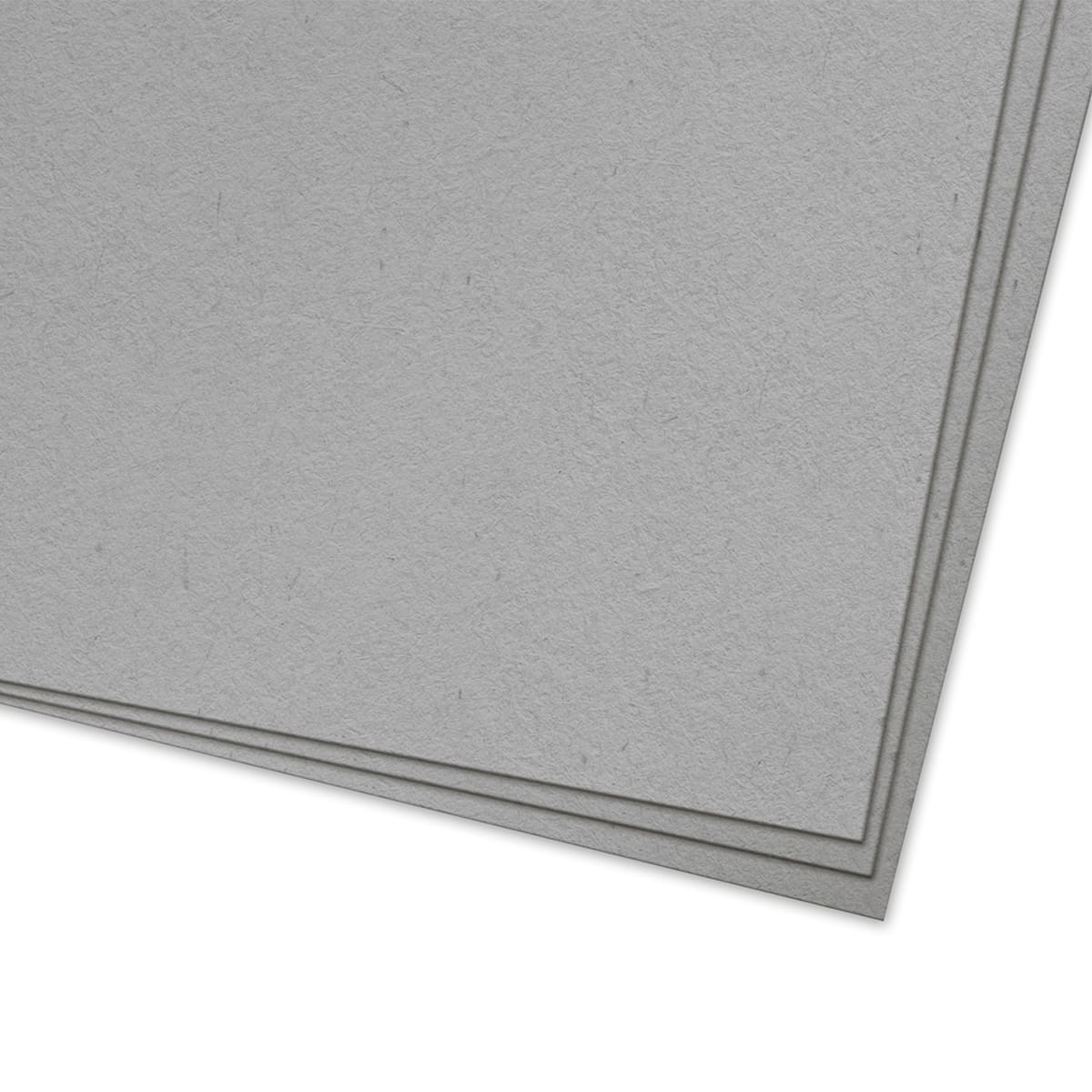 Click Here for Larger Image
Introducing our premium greyboard, the ultimate choice for all your crafting, packaging, and creative needs. Crafted with precision and engineered for excellence, our greyboard boasts remarkable versatility and durability that sets it apart from standard paper and card materials. Whether you're an artisan, a student, or a professional, our greyboard is an essential addition to your creative arsenal.
Key Features:
Versatility: Our greyboard comes in a wide range of sizes and thicknesses, making it suitable for various applications. From model making to bookbinding, greeting cards to architectural prototypes, this greyboard can handle it all.
Strength and Durability: Thanks to its high-density construction, our greyboard exhibits exceptional strength and resilience. It offers long-lasting performance, ensuring your creations withstand the test of time.
Precision Cutting: Each greyboard sheet is meticulously cut with precision, ensuring clean edges that add a professional touch to your projects.
Eco-Friendly: Crafted from recycled materials, our greyboard is an eco-conscious choice for environmentally aware creators.
Common Uses:
Scrapbooking and Card Making: Ideal for creating sturdy scrapbook pages and custom greeting cards.
Crafts and DIY Projects: Perfect for various DIY projects like model building, ornaments, and decorations.
Packaging: Use it for eco-friendly packaging and product displays, adding a touch of elegance to your products.
School and Educational Projects: An excellent material for school projects, presentations, and displays.
Prototyping: Great for architectural prototypes and design mock-ups.
Unleash your creativity with our top-grade greyboard. Its smooth surface allows for easy painting, gluing, and printing, enabling you to personalize your projects with ease. Whether you're an experienced crafter or a beginner, our greyboard guarantees exceptional results every time.
Explore the possibilities of this remarkable material and bring your ideas to life with our premium greyboard!
| | |
| --- | --- |
| Height | 279mm |
| Width | 420mm |
| Item Weight | 146.24g |
| Colour | Grey |
| Finish | Smooth |
| Style | A3 |
| Material Weight | 480Gsm |
| Window | Plain |
| Box Quantity | 500 |
| Size (mm) | 279 x 420 mm |
| Size (cm) | 27.9 x 42 cm |
| Size (inches) | 10.98 x 16.54 inches |
Found: 0
No questions were found
Is there a minimum order quantity?
No. You may purchase just one item or as many as you like! The more you buy, the bigger the discount.
Do I have to be a business if I want to order from you?
No. We sell to businesses and individuals.
What payment options do I have?
You can pay by Credit or Debit Card, PayPal or Bank Transfer.
How much is the delivery?
You have several delivery options. Please visit our page for a detailed information: Delivery Methods
How accurate are the images?
We make every effort to ensure that the product images we use are accurate and up to date.
We endeavour to ensure that all images are as close to the true colour as possible, however we cannot guarantee the colour representation is exact. There can sometimes be shade variations between different batches of envelopes. There can also be variations when viewing on different monitors/screens depending on the settings etc.
If shade is critical, please ask for a sample.
How do I know the envelope is the right size for my cards?
Generally the envelope should be around 10mm bigger than your insert. We offer samples of many of our products, should you wish to check the size or colour before placing your order.
For full FAQ click here.
Our greyboard is crafted from recycled paper pulp, making it an eco-friendly and sustainable choice for your creative projects.
Our greyboard is available in various sizes, including A4, A3, 12x12 inches, and custom sizes to meet your specific project requirements.
Yes, absolutely! Our greyboard's exceptional strength and precision cutting make it an ideal material for bookbinding and creating durable book covers.
Absolutely! Greyboard's strength and rigidity make it an ideal material for crafting boxes and packaging solutions. It can be easily cut, folded, and assembled to create custom boxes for your products or gifts.
Yes, greyboard can be used in scrapbooking projects. It provides a sturdy backing for photographs, embellishments, and other elements, ensuring that your scrapbook remains durable and long-lasting.
Greyboard is considered eco-friendly since it is made from recycled paper pulp. By using greyboard in your crafting projects, you contribute to reducing waste and promoting sustainability.